Fire Department Staffing Software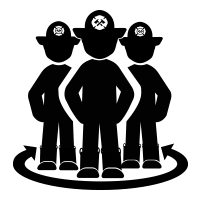 Managing and tracking your Departments Employees and their Accruals in one centralized location with Stat Portals Employee Staffing Features. Our mobile friendly interface allows administrators to easily set Rosters, Vacation Picks, Sick time, & Apparatus manning for employees no matter the size of the agency. 
With digital exchange of duty forms, Employee calendars for shifts and leave and Payroll Exports to Excel or PDF's, you can control your agencies staffing while on the go. Stat Portals fire department personnel management software makes the daily headaches of setting rosters simple, fast, and easy.
Stat Portals Morning Passdown | Staffing
Get Your Free Quote and start SAVING your Agency Yearly