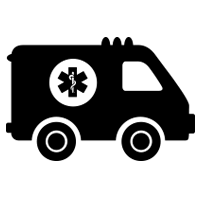 Stat Portals offers Digital Apparatus Checks to remove the Paper checklists of the past while completing your morning check! Our system allows for full customization of the Checks, Vehicles, and Details. Your users will be able to easily follow prompts and move along step by step to complete a DETAILED Apparatus Check that will ensure every item is checked and any issue is found.
End Users will also have an opportunity to denote SCBA Airpacks and Spare Bottles to ensure their unit is ready for service.
Offering ONE Login for Your Entire Departments Needs
Vehicles Stay in Service Longer
Daily vehicle checks ensure equipment functionality and availability keeping your trucks and engines in service longer.  Our cloud based software allows these apparatus checks to be completed from anywhere at anytime.
Ensure Complete Thorough Checks
With the ability to easily add tools, equipment, and appliances to your apparatus checks, you can ensure every item is checked daily, weekly, or monthly. Ensuring hands on checks of equipment and tools that are needed for your daily functions as a fire fighter.
Customizable Vehicle Checks
As an administrator you are able to create your digital apparatus checks to include as much as you like or need. Offering Asset Management and ordering functions. Easily check how much EMS supplies are on a vehicle and submit an order to your logistics department for much needed daily items.
Built For FAST Implementation
Mobile Friendly site that works from the Start!
Custom apparatus checks that fit your Agencies / Departments needs.
Increased Efficiency
Save time on the daily tasks and streamline your daily objectives.
Customizable Reports
Manage your department and its apparatus while on the go from your fingertips.
Electronic Check Sheet
Easy to use Daily Checks that can be completed on Tablets, Toughbooks, Cell Phones, MDT's, or Computers.
Get Your Free Quote and start SAVING your Agency Yearly